U.S. Maritime Commission/Maritime Administration type P6-S4-DS1
In June 1952, SS United States became the final U.S. Maritime Commission vessel to be delivered, nearly two years after the agency ceased to exist.  Operated by U.S. Lines, United States had a 17-year career as a transatlantic liner.  The vessel set the speed record for the fastest crossing of the Atlantic Ocean by a passenger liner on its maiden voyage.
The largest passenger ship ever built in the U.S., United States measured 990 feet in length and weighed 53,330 tons.  The Maritime Commission designed the ship in partnership with both U.S. Lines and the U.S. Navy; although its primary role was as a passenger liner; if necessary, it could be quickly converted into a troop ship.  This meant that the commission outfitted United States with several innovative design features to increase safety and speed.  Large portions of the ship were constructed out of light-weight aluminum rather than steel, which saved 8,000-10,000 tons of weight and also would be more fireproof than wood. United States' machinery included four steam turbines and eight boilers, and its engines provided 240,000 horsepower for a reported top speed of 42 knots.  "Defense features" added in the event that the vessel was converted to a troop ship included watertight doors up to "A" deck and a beam narrow enough to allow passage through the Panama Canal.  In commercial operation, United States had a capacity for 1,984 passengers; as a troop ship it could have carried 14,000 troops and 1,444 crew members, with space for a 400-bed hospital.

Use "play" button to rotate. Use "expand" button for full screen. Hold "Ctrl" and scroll mouse wheel to zoom in.
In 1969, after losing many passengers to transatlantic jet travel, U.S. Lines withdrew United States from liner service.  Despite several attempted revivals, the vessel has spent most of its time laid up at several locations on the east coast since that time.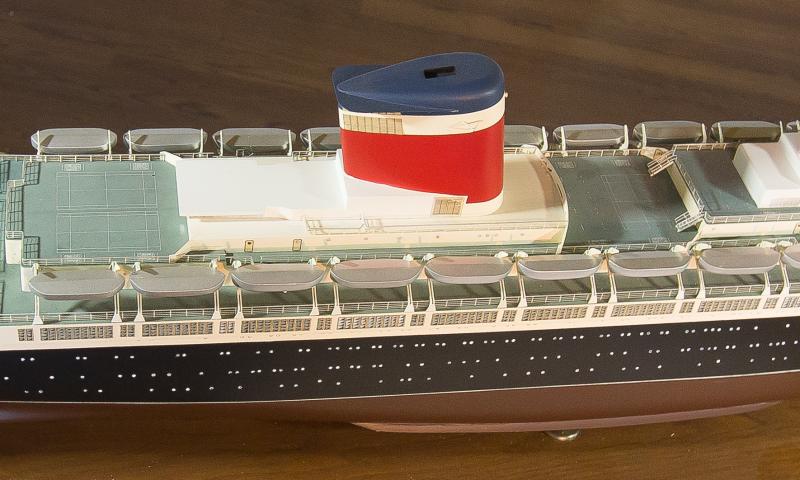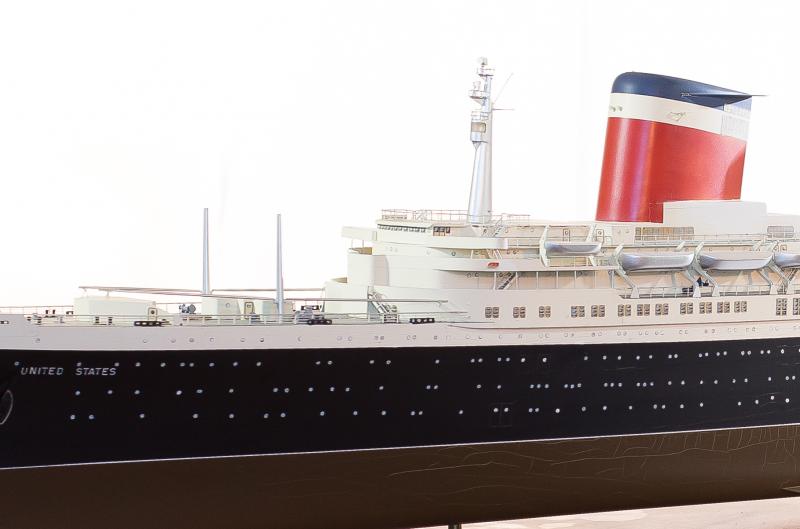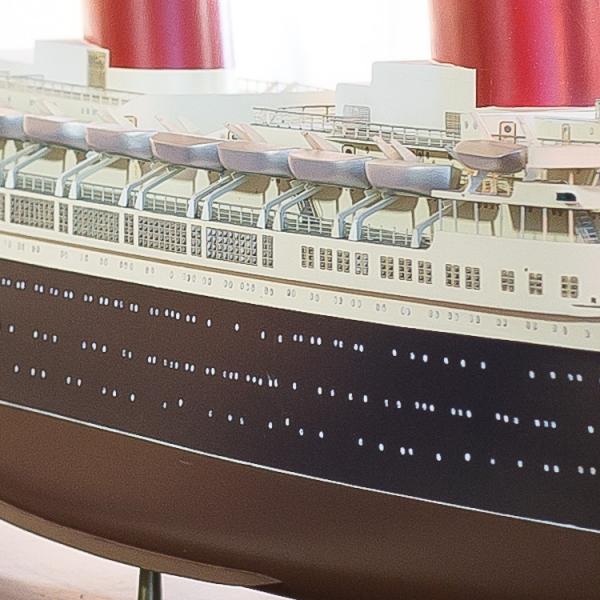 (Maritime Administration Heritage Asset, Object 1977.025.0001)