U.S. Maritime Commission type T3-S2-A1
From 1934-1942 the U.S. Maritime Commission focused on mainly building dry cargo carriers to replace the aging and slow World War I-era vessels that made up the majority of the U.S. cargo fleet. The commission refrained from constructing tankers because throughout the 1930s America's oil companies were already building and maintaining a new, modern fleet of tankers without government encouragement.
While the U.S. commercial tanker fleet underwent an expansion and modernization throughout the 1930s, the U.S. Navy lagged behind. In 1939 the navy operated just 17 fleet oilers, many of which were over 20 years old and did not have the speed to escape hazards at sea or to compete with modern warships.  The U.S. Maritime Commission remedied this problem by offering to subsidize "national defense features" (effectively, stronger steam turbine engines that were capable of extra speed), in a group of newly-built commercial tankers in exchange for the promise that they could be requisitioned into U.S. Navy service when necessary.  The Commission ordered the construction of 12 of these newly-designed tankers, collectively designated the T3-S2-A1 type.  The vessels proved to be a success; the U.S. Navy eventually purchased all 12, taking advantage of their relative speediness by converting four into escort aircraft carriers.
Cimarron was the first of these tankers to be completed, and was the second vessel delivered by the Maritime Commission.  Purchased by the navy shortly after its completion, USS Cimarron (AO-22) conducted fleet fueling duties in both the Atlantic and Pacific during World War II, and participated in the liberation of the Philippines and the battles of Wake Island and Okinawa.
Cimarron had a very long career, serving in the Korean and Vietnam wars before the navy decommissioned it in 1968 following a collision with the aircraft carrier USS Hornet (CV-8) during an underway refueling.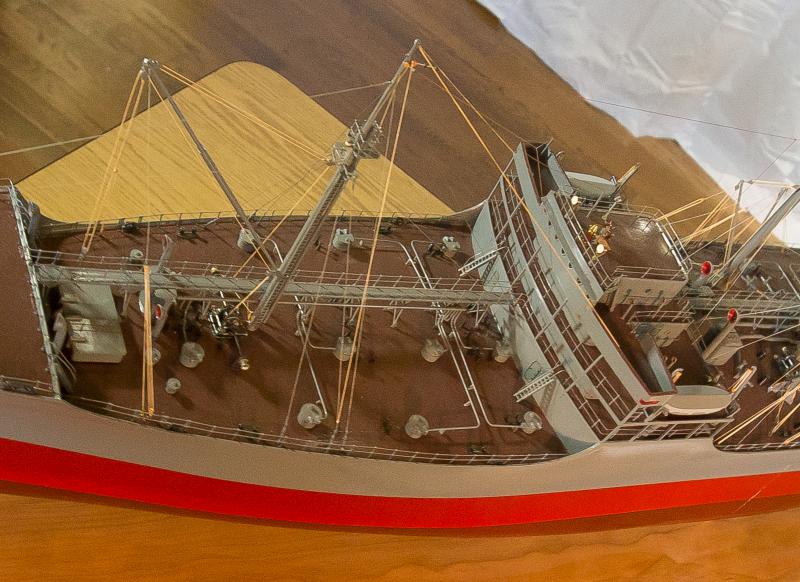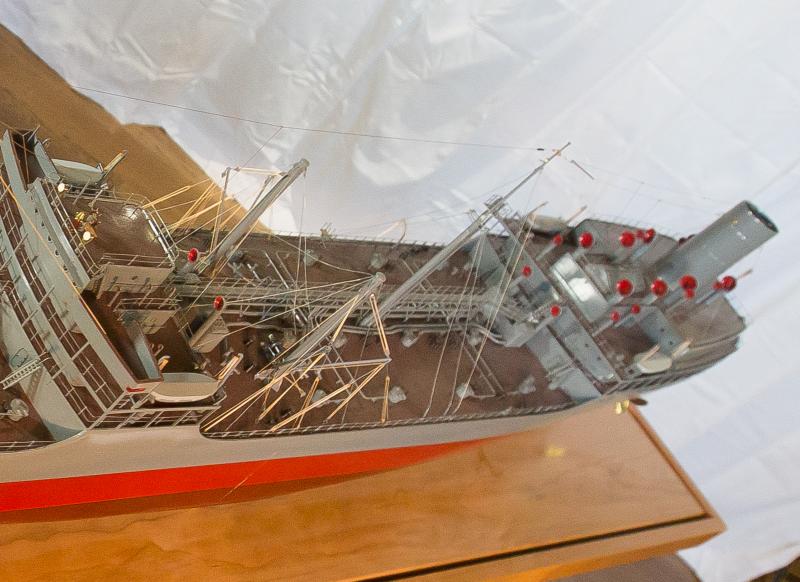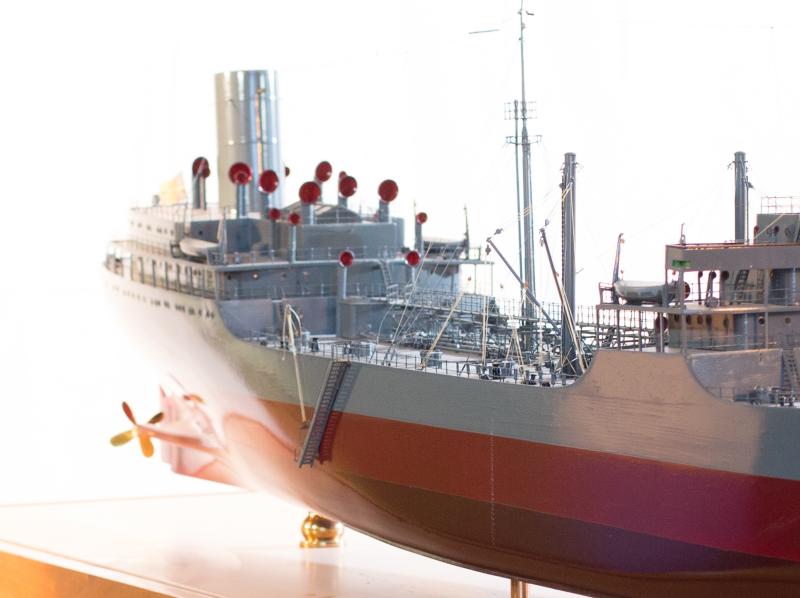 (Maritime Administration Heritage Asset, Object 1943.044.0001)