How to Apply - Port Infrastructure Development Grants
Final Applications must be submitted through Grants.gov.  Please remember that you must complete the Grants.gov registration process before submitting an application and that the registration process usually takes 2-4 weeks to complete.  
You can start the Grants.gov registration process now. Complete instructions on how to register and apply can be found at https://www.grants.gov/web/grants/applicants/apply-for-grants.html. If you experience difficulties at any point during registration or the application process, please call the Grants.gov Customer Support Hotline at 1-800-518-4726.
Registering with Grants.gov is a one-time process; however, processing delays may occur and it can take up to several weeks for first-time registrants to receive confirmation and a user password.  It is highly recommended that applicants start the registration process as early as possible.  To learn more about registering as an organization with Grants.gov, please see the "Organization Registration Checklist" provided by Grants.gov at the following location:
http://www.grants.gov/web/grants/applicants/organization-registration.html
A list of Grants.gov Frequently Asked Questions by Applicants can be found here:
https://www.grants.gov/web/grants/applicants/applicant-faqs.html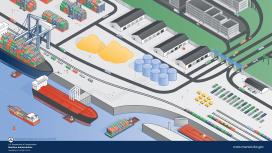 Last updated: Friday, January 21, 2022